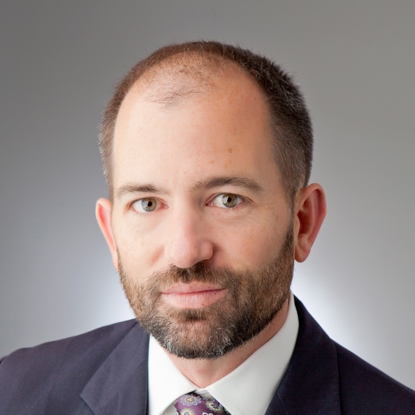 Mark T. Baker Shareholder
Mark T. Baker
Shareholder
Mark Baker handles trials and appeals in complex cases. He is listed in The Best Lawyers in America in the categories of Personal Injury Litigation - Plaintiffs and Commercial Litigation, in Chambers USA in the categories of Litigation: General Commercial and Litigation: White Collar & Government Investigations, and as a Southwest Super Lawyer.

Mark served as Chair of the Magistrate Judge Merit Selection Panel for the District of New Mexico from 2010 through 2022. He was Vice Chair of the New Mexico Civil Rights Commission from 2019-2020, and he has testified as an expert before the legislature on the New Mexico Civil Rights Act, anti-paramilitary legislation, judicial compensation, and public safety. The New Mexico Supreme Court recently appointed Mark as the only private practitioner to serve on the newly created New Mexico Supreme Court Commission on Judicial Selection and Retention.

Mark joined the firm after serving as an Assistant United States Attorney. During his time as a federal prosecutor, he had primary responsibility for prosecuting all criminal civil rights cases in New Mexico and was lead counsel in jury trials involving a range of violent felonies that occurred on reservations and Pueblos within the district. He has argued and briefed civil and criminal cases before the United States Court of Appeals for the Tenth Circuit, the New Mexico Supreme Court, and the New Mexico Court of Appeals.

Mark regularly teaches as an adjunct professor at the University of New Mexico School of Law. Each spring, he co-teaches Civil Rights Litigation, a course he developed with Judge Linda Vanzi (retired). He also has taught Federal Jurisdiction and Advanced Evidence & Trial Practice, and he helps teach Evidence & Trial Practice every fall semester.

Mark began his career as a law clerk to United States District Judge Bruce D. Black. He then was an associate with Morrison & Foerster LLP, in Denver, Colorado, and associate and later partner with Long, Pound & Komer, P.A. in his hometown of Santa Fe, New Mexico.

A 2002 graduate of the University of Virginia School of Law, Mark served on the editorial board of the Virginia Law Review and published a note in that journal in the field of federal Indian law.
Areas of Practice
Wrongful Death
Commercial Litigation
General Civil Litigation
Criminal Law
Civil Rights
Admitted
2003, New Mexico; Colorado (inactive)
U.S. District Court, District of New Mexico
U.S. Court of Appeals, Tenth Circuit
Bar Association Memberships
Albuquerque Bar Association
State Bar of New Mexico
New Mexico Criminal Defense Lawyers Association
Tenth Circuit Historical Society
Biography
Chair, Magistrate Judge Merit Selection Panel for the District of New Mexico, 2010 – 2022
Commissioner, New Mexico Supreme Court Commission on Judicial Selection and Retention, 2023 – present
Vice Chair, New Mexico Civil Rights Commission, 2019 – 2020
New Mexico Member, Tenth Circuit Criminal Justice Act Standing Committee, 2017 – present
Tenth Circuit Court of Appeals Criminal Justice Act Panel, 2016 – present
Listed, Best Lawyers in America Listed, Chambers & Partners
Listed, Southwest Super Lawyers
President, First Judicial District Bar Association, 2010
Editorial Board, Virginia Law Review
Publications
The Honorable Linda M. Vanzi & Mark T. Baker, Independent Analysis and Interpretation of the New Mexico Constitution: If Not Now, When?, 53 N.M. L. Rev. 1 (2023)
Note, The Hollow Promise of Tribal Power to Control the Flow of Alcohol Into Indian Country, 88 Va. L. Rev. 685 (2002)
Reported Cases
Silver v. City of Albuquerque, 2023 WL 2413780 (D.N.M. Mar. 8, 2023)
Adobe Whitewater Club of New Mexico v. New Mexico State Game Comm'n, 2022-NMSC-020, 519 P.3d 46 (as counsel for amici curiae Senators Tom Udall and Martin Heinrich)
State v. Logan, 2021 WL 6122243 (N.M. Ct. App. Dec. 23, 2021)
Martinez v. Dart Trans, Inc., 547 F. Supp. 3d 1140 (D.N.M. 2021)
Martinez v. Dart Trans, Inc., 547 F. Supp. 3d 1153 (D.N.M. 2021)
United States v. Khan, 989 F.3d 806 (10th Cir. 2021)
United States v. Ramon, 958 F.3d 919 (10th Cir. 2020)
Alvarado-Escobedo v. United States, 817 F. Appx. 536, 537 (10th Cir. 2020)
United States v. Sterling Islands, Inc., 2019 WL 2176311 (D.N.M. May 20, 2019)
Saylor Family Trust, LLC v. Bernalillo County Assessor, 2018 WL 7048128 (N.M. Ct. App. Nov. 5, 2018)
United States v. Mirabal, 876 F.3d 1029 (10th Cir. 2017)
McClendon v. City of Albuquerque, 2016 WL 9777175 (D.N.M. June 27, 2016)
Zircore, LLC v. Straumann Mfg., Inc., 2016 WL 6093482 (E.D. Tex. Oct. 18, 2016)
Romero v. United States, 658 Fed. App'x 376 (10th Cir. 2016)
United States v. Jim, 786 F.3d 802 (10th Cir. 2015)
United States v. Yazzie, 55 F. Appx. 667 (10th Cir. 2014)
United States v. Frazier, 2013 WL 499245 (D.N.M. Feb. 4, 2013)
United States v. Pablo, 696 F.3d 1280 (10th Cir. 2012)
United States v. Cruz, 680 F.3d 1261 (10th Cir. 2012)
Republican Party of New Mexico v. New Mexico Taxation & Rev. Dep't., 2012 NMSC 026, 286 P.3d 853
Pub. Employees Ret. Ass'n of New Mexico v. Clearlend Sec., 2012 WL 2574819 (D.N.M. June 29, 2012)
United States v. Tsosie, 790 F.Supp. 2d 1099 (D.N.M. 2011)
San Juan Agricultural Water Users Assoc. v. KNME-TV, 2011-NMSC-011, 257 P.3d 884
Gerald v. Locksley, 785 F.Supp. 2d 1074 (D.N.M. 2011)
Charley v. Johnson, 2010-NMSC-024, 23 P.3d 775
United States v. Rivas-Macias, 537 F.3d 1271 (10th Cir. 2009)
Isengard v. N.M. Pub. Educ. Dep't. Div. of Voc. Rehab., 708 F.Supp. 2d 1190 (D.N.M. 2009)
Bonadeo v. Lujan, 2009 WL 1324119 (April 30, 2009)
Trs. of the Southwest Multi-Craft Health & Wellfare Trust Fund v. IAP Servs., Inc., 2008 WL 5573072 (Aug. 28, 2008)
Caruso v. Zenon, 2005 WL 5957979 (D. Colo. Oct. 18, 2005)
Caruso v. Zenon, 2005 WL 5957978 (D. Colo. July 25, 2005)
Education
J.D. University of Virginia School of Law - 2002

- Graduate School

B.S. University of Northern Colorado - 1999

- College